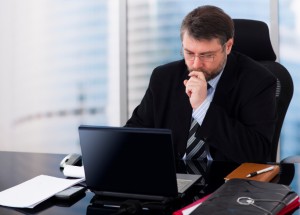 The most common justification people give for procrastinating is that they work 'better under pressure.' And that probably feels true. Not being an organized person by nature, I've experienced that myself. The process goes like this:
Three weeks before project deadline: Spun up and excited about the project. "This time, I'm not going to wait until the last minute!" Sit down with fresh sheets of paper and design a comprehensive, color-coded timeline. (The exercise takes all day…)
Two weeks before project deadline: Can't figure out what the priority should be. As soon as I start to pursue one aspect, another shouts for attention.  Constantly spinning my wheels.
One week before project deadline: It's too late to call in help. Starting to get worried, so I churn out any results I can.
Two days before deadline: Despite the sheer panic, I feel a sense of productivity as I'm putting things together. I know it won't be my best work, but at least it's something. And, I suppose, it could have been worse…
The bare fact is that I didn't work better, I was out of choices, so I had to take whatever I could get and run with it. Seth Godin's blog titled The no-problem problem summed it up for me: "emergencies concentrate the mind and allow things to get done."
Don't kid yourself — it's not that your working better; it's simply that you are working!
Does this describe you? Post your comments below.
Brenda Spandrio, The Declutter Lady