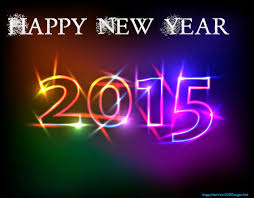 When you picture life without clutter, what does that look like for you?
Spending more time in your home with family and friends?
Pursuing interests – or even a business – you currently don't have time for?
The confidence and sense of accomplishment you'd get from creating an organized, peaceful, productive environment entirely on your own?
The freedom to wake up refreshed and to go to bed content because there is no more conflict over the chaos?
Finally living a life where you are doing the kinds of things you just know you're meant to do?
As far back as I can remember, I had big, beautiful dreams about how I wanted my life to be. Unfortunately, I was so disorganized that I missed out on most of what I wanted. I watched from the sidelines while my more organized friends seemed to get the best of everything – not just awards and trophies, but opportunities, like going away to college (I missed the deadlines for admissions and scholarships), or trips to Europe (I didn't start saving money in time).
After I got married, I still missed out. I couldn't have people over because of the mess and, even worse, my marriage was built on a shifting foundation of clutter and chaos.
I'd read all the books (the internet hadn't been invented yet, but if it had, I bet I would have downloaded all the ebooks and subscribed to all the newsletters with tips and hints!), but nothing seemed to work for me. So I just continued to flounder…
There's an Easier, Simpler Way to Conquer the Clutter
There are hundreds of resources available that offer "help" to declutter and get organized. But that's not really the problem, is it? We do know HOW to declutter, right? The real issue is that we are so overwhelmed that we don't know where to start.
The funny thing is that if you had a friend who asked for the kind of help you're looking for, you'd know exactly what to do. For whatever reason, our own stuff stumps us.
The good news is that you can easily learn how to make better, quicker decisions about the stuff so that not only will you get rid of clutter, you'll stay organized because you will know exactly what to do with things you have to deal with.
There are four common sense steps to conquering clutter. When you focus on these four things, decluttering is actually pretty simple and straightforward, and you can easily go from being overwhelmed by chaos to having control over your stuff and your surroundings.
The Four Common Sense Steps to Decluttering and Being Organized
Make a commitment to establish and maintain order: You have to schedule routine time that you will devote to decluttering. You'll make more progress if you do a little bit more frequently than if you try to do big chunks all at once.
Tackle one small section: Don't try to declutter a whole room all in one day; one shelf or drawer is enough.
Set a time limit: Don't spend hours at a time decluttering. Set a timer for somewhere between 15 and 60 minutes so that you can be finished for the day and feel good about it.
Don't GET organized; BE organized: Don't spend time looking for new strategies or programs. BEING organized is as simple as deciding to put your keys in the same pocket of your purse each time you come in the house (oh, and put your purse in the same place ALL THE TIME!) — *poof* just like that, you're organized!
If I Could Wave a Magic Wand…
Most of us who are overwhelmed by clutter wish it would just "go away." We are sure that if we could just start with a clean slate, we could keep up with whatever comes our way.
But that's not true.
How many times have you moved to a new house, only to end up in the same cluttered boat you were in before? How many times have you completely "organized" the kitchen or the bathroom, but now you can't even tell? When was the last time you stashed stuff away in boxes to sort "later" and now you've got just as much piled around as before (and later never came)?
In the end, it's not really about the stuff at all.
That's why I like talking clients through the decluttering process. You learn to understand why certain things are important to you and ways to handle organizing them so that you can find what you need when you need it.
The solutions we come up with will be as unique as you are. There are no cookie-cutter solutions when it comes to getting organized.
The 'Big Secret' to Successful Decluttering
It's one word: Accountability
When are you most motivated to clean things up? When someone's coming over, right? Whether it's because of your ego (who wants to be considered a slob?) or you want to honor your guests, you want things to look nice when people come over. So you do whatever it takes to spruce things up.
And then you get mad at yourself for having to do the crisis cleaning thing over and over again.
But instead of trash-talking yourself because you weren't born organized or assuming you're lazy or don't care, or wondering whether or not you've read the "right" books, ask yourself these questions:
Am I willing to consistently invest a determined amount of my time each week to declutter?
Can I live with what appears to be slow progress while I gain new insight that helps me understand how I think and what my clutter habits really mean?
Am I willing to learn new skills, and ask for help when I get stuck?
What I offer in my business is basically accountability. I schedule appointments with clients by phone or Skype. We work for about 45 minutes on a particular area and then I send a recap of the work we did by email, along with "homework" for between sessions. If you're wondering if that really works, here's what one client said:
"Brenda, You're awesome and such an answer to desperate prayer!  I really appreciate your help and understanding with my "issues." I know they are temporary as is the clutter but it's SO helpful to be reassured and encouraged regularly.  I love having your notes and being relieved of the need to take my own too.  My kids are so pleased that I am working with you too."
Is There Hope for You?
Now, perhaps you're wondering if you are beyond all hope, after all, you've been this way for years. You're probably wondering if what I teach will "work" for you like it has all my other clients
My answer to that is "YES!" I can help you too, regardless of what kind of mess you're in. The most important thing is your willingness to commit to the process and take action. When you do that, you'll easily make progress on the clutter and get your home, your schedule – your real life – back!
January Jump-Start to Decluttering
Since "Get Organized" is always in the top ten New Year's resolutions, I'm offering a "jump-start" package to help you achieve your goal.
4-session package: includes four 45 minute phone or Skype sessions with a written recap of each sent by email. $160.00.
8-session package: Let's meet twice a week and REALLY get you going! $300.00
So what about it? Do you want to continue to experience the stress and embarrassment you faced over this past holiday season over and over again? Is 2015 going to be the LAST year you resolve to declutter and get organized or are you content for things to stay this way?
You have a choice…
What would you be able to do if you didn't have the clutter? Let us know in the comments below!