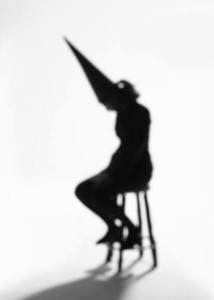 Your tendency toward creating piles everywhere may not bother you, but it could be bugging the people around you.
But, so what? Does that matter as long as YOU know where everything is?
The truth is that, regardless of how competent you are in spite of clutter, others may have a different perception. A client once observed that she had worked with a very proficient accountant for years, but when she had a need to go to his office for an appointment and saw the apparent chaos, her first reaction was to wonder if she really could trust him with her business. That may not be a fair assessment, given that he had done well for her previously, however it does make the point. People perceive a cluttered environment as less professional.
Even on a personal level clutter can affect your relationships with others. Your spouse or children may be embarrassed by the home and your apparent inability to handle day-to-day operations. They may feel that you don't care about THEM because you aren't taking consistent care of basic needs like laundry and meals. Friends may avoid coming over because they are embarrassed on your behalf. Even if your spouse seems tolerant of your disorder, there may be an underlying resentment that is causing an ever-widening rift in your relationship.
And what about you yourself? How much is clutter getting in the way of pursuing your dreams? Is disarray keeping you from creating a comfortable, loving home environment; enjoying a hobby; or even starting a business? Are you living the life you really want to when you are surrounded by piles of papers and boxes of stuff?
Do you think your clutter may be misrepresenting who you really are? Post your comments below!
Brenda Spandrio
, The Declutter Lady