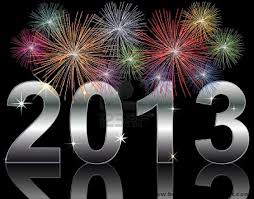 Everyone is so excited with the dawning of a new year! People are making plans and "resolving" to make improvements in their home, their work, their lives.
I always look forward to the new year, too. Most of us who tend toward clutter and disorganization do. It's a clean slate — we KNOW we can conquer our clutter this year. And it all starts TODAY!
Well, actually tomorrow, because today is technically a holiday, right?
If decluttering and being organized is one of your goals, resolutions or intentions for the coming year, it has to start today. And it is actually quite simple. There is one guiding principle that can make all the difference:
Act as though your systems are already in place.
"But I don't have systems!" you wail. I get that. I get that you are looking for the perfect book, the perfect checklist, the perfect planner calendar, the perfect tool for YOU to get organized and you haven't found it yet. I'm just suggesting — just for today — that you pretend that you are organized.
Starting right now, right where you are, ask yourself, "If I were an organized person, the next thing I would do is _______________________________."
When you are working in the kitchen, say to yourself, "As an organized person, I do ________________________ in this area."
Before you leave your desk or the dining room table, say "Since I'm organized, I need to do _________________________________ before my work here is done."
I understand that you can't put things where they ultimately belong because the drawer/closet/cupboard is too full of clutter. Just start putting things as close to where you would like to be able to find them. If you keep up with today, start changing how you approach clutter and disorganization, you will be amazed how much better you feel than waiting for that nonexistent three days to "finally get decluttered and organized."
You don't have to wait. Start today.
As our New Year gift to you, we are offering a no cost 30 minute virtual session throughout January. If you are interested in getting a jump on clutter, email brenda@thedeclutterlady.com.
Brenda Spandrio, The Declutter Lady